Create The Best Vacation Memories at Rustic Mountain Getaway's Timber Ridge
Rustic Mountain's Timber Ridge is not just a place to stay, but also an experience in soothing the senses. It is located about 20 minutes southeast of Asheville between Fairview and Black Mountain. This mountain home graces a ridge on the Continental Divide.
It comprises over 1,300 Sq.ft of living space and spans two floors, with two bedrooms and two bathrooms to provide privacy. The layout encompasses the outdoor deck area to provide ample gathering areas to give elbowroom, yet a feeling of being in a cozy mountain fortress.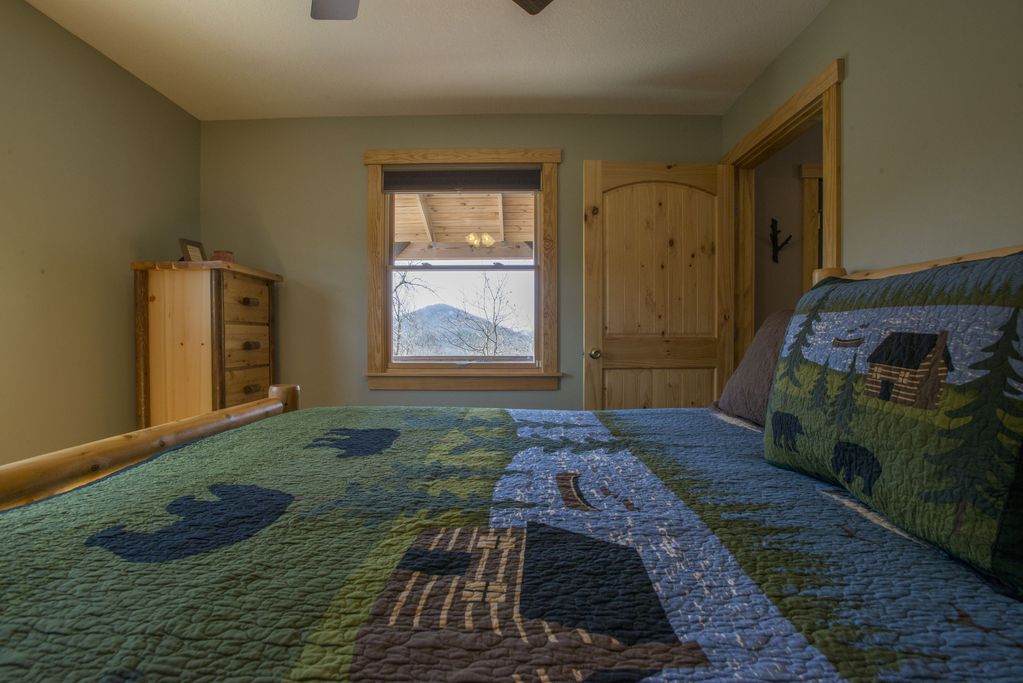 Upscale Accommodations, Privacy, and Safety
We have tailored our Asheville area mountain gem to meet (and hopefully) exceed your expectations. Whether you are a busy professional who needs to recharge or a visitor who wants to experience all the beauty and magic of the Asheville area, we provide a perfect destination for you.
We will pamper you with upscale accommodation that will remind you that you are on vacation, and everything is well.
Asheville's On Forbes Top 15 Destinations of 2018
Asheville is ranked as one of the top 15 destinations of 2018 by Forbes for its remarkable scenic views. We are located just 20 minutes from downtown Asheville and 15 minutes from Black Mountain.
Apart from being a tourist destination, another significant part of Asheville's economy is the microbrewery. You can visit the Highland Brewing or Sierra Nevada and even get a tour of the facilities along with tastings of the finest small-batch brewed beer.
A 15-minute drive will take you to I-40 or the Scenic Parkway, where you may experience many destinations such as Mt. Mitchell, Linville Caverns, Mt. Pisgah, Looking Glass Mountain, Brevard to name a few. 
For the outdoor enthusiast, there are zip lines, tubing, hiking, biking, golf, and more.
After some drives of over an hour, you may want to spend time at Dolly wood, Highlands, Bristol Speedway, Grandfather Mountain, or Cataloochee Ski Resort. Another great activity is to see the NC Elk near Cataloochee and other areas that are not far away!
Rustic Mountain's Timber Ridge becomes the best part of vacation memories. Let your vacation getaway begin with luxury accommodations that will kick-start the moments you will always treasure from your Asheville visit.